Living Here
The Loring Commerce Centre is located in Limestone, Maine, a close-knit community in Aroostook County. Nicknamed "The County" or "The Crown of Maine" Aroostook is the largest county in any state east of the Mississippi! People who enjoy year-round outdoor adventure, historic sites, and unique local culture call this beautiful part of Maine home.
Limestone has a population of roughly 834, with a town-owned school and is also home to the Maine School of Science and Mathematics (MSSM), which in 2019 ranked #2 in the United States by U.S. News & World Report.
Explore the Visitor Guide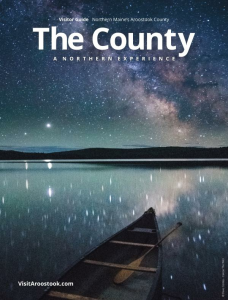 Adventure
Things to do:
Visit the

Aroostook National Wildlife Refuge (NWR)

, located on part of the Loring Commerce Centre. The refuge was established in 1998, when 4,700 acres were transferred from the US Air Force to the US Fish and Wildlife Service. Aroostook National Wildlife Refuge is managed as part of the Northern Maine National Wildlife Refuge Complex, which also includes Moosehorn and Sunkhaze Meadows National Wildlife Refuges, along with Carlton Pond Waterfowl Production Area.

Check out the

Loring Air Museum

, founded to preserve the rich history of the Loring Air Force Base, and the memories of the people who served there.

Come to one of the many Aroostook County celebrations… CAN-AM Crown International Dog Sled Race, Fiddlehead Festival, Potato Blossom Festival, Crown of Maine Balloon Festival, and Blackfly Brewfest, to name a few (see the

Aroostook County Visitor Guide

for more celebrations and dates).
Healthcare
The Loring Commerce Centre is located near award winning hospitals with a wide variety of specialty clinics and state of the art technology.
Airports
There are 10 local, private, regional and international airports in Aroostook County, serving a population of 68,840 people in an area of 6,670 square miles.